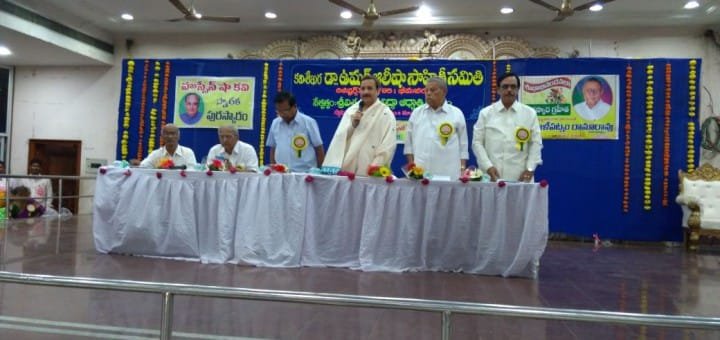 Kavisekhara Dr.Umar Alisha – 73rd Vardhanthi Sabha held at Bheemavarm. Candle lighting by Sathguru Dr.Umar Alisha Inauguration of photo gallery by Kalipatnam Ramarao garu Prayer Dr.Veluvolu Nagarajyalakshmi, Dr.Lagadapati Sangayya , Sri Satyavolu Lalitha Krishna...
Sathguru Dr.Umar Alisha has awarded "Sri Hussain Sha Kavi Puraskaaram"  to President of the Telugu Association of Malaysia Dr.Achaiah Kumar Rao for his services to the protection of telugu culture, language and heritage and...
Kavisekhara Dr.Umar Alisha – 71st  Vardhanthi Sabha will be held at Bheemavarm. Date: 23-Jan-2016 Time: 2:00 pm IST Venue: Arya Vysya Varthaka Sanga Bhavanam ( Thyagaraja Bavanam), Bheemavaram – 1 Dear Philosophic Literature  lovers,...